On sat after sending syawal to werk, i brought mama to my fav spot. A spot tha'll always be in my heart. Tanjong rhu. Its just behind the Indoor stadium n overlook the bridge. Its my first time going there early in the morning. The scenery is magnificent! N if @ night, its calm N beautiful. N ROMANTIC. Azhar love to bring me there @ night. I have a dream. to have my main wedding picture with Azhar across the bridge. Its just beautiful. I really hope my dream comes true.. AMIN...
me n mama enjoying the view
mama hurrying me to snap bcoz of the morning sun. Haha!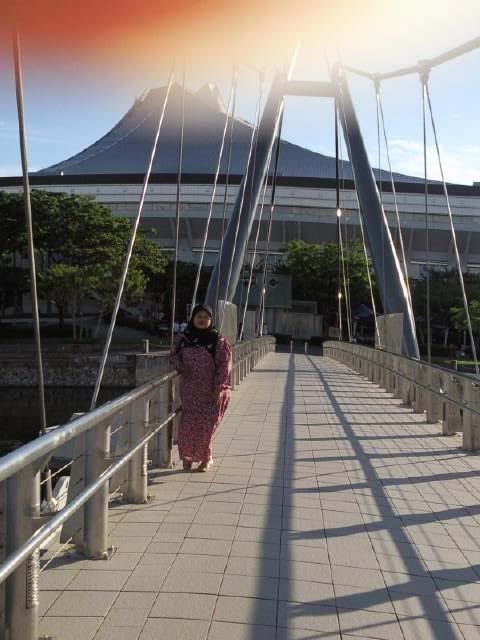 mama posing
Condos @ Tanjong rhu. Mama says look lyk a toy houses.
The Bridge