The epidural was off on the
2nd day
in the noon. By evening mama in great pain. Paterdine was given. Subside a bit but pain still there. But she still can tolerate the pain.
On
3rd day
she's walking! So happy!!!
4th day
, she walks to the toilet to have her shower. The funny part when she walks back, the nurse jokingly asked if anyone gave her a towel or not. 'Cos she's sweating so much!!!!! hehehe.....
5th day,
mama supposedly can go home, as what her consultant,Dr Chia SL, said. but she vomitting away so need to keep her for another day...
6th day
, mama was packing away waiting to go home. I can just see in her face & eyes.....
With the rain still pouring, mama said, "Alhamdullilah. Harap2 hujan ini bawak rahmat buat mama untuk sembuh." Amin.....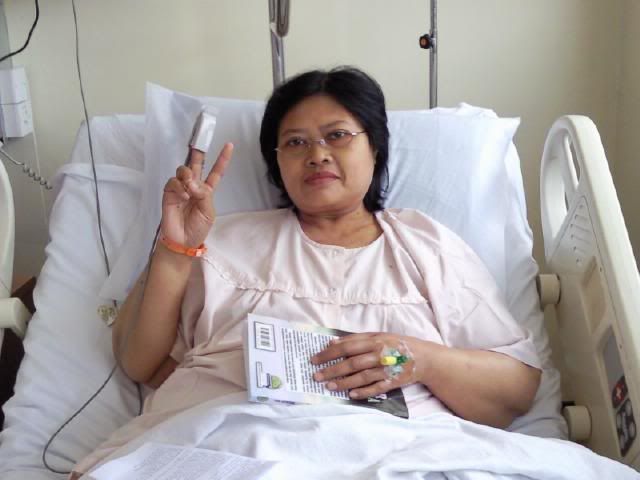 After epidural was off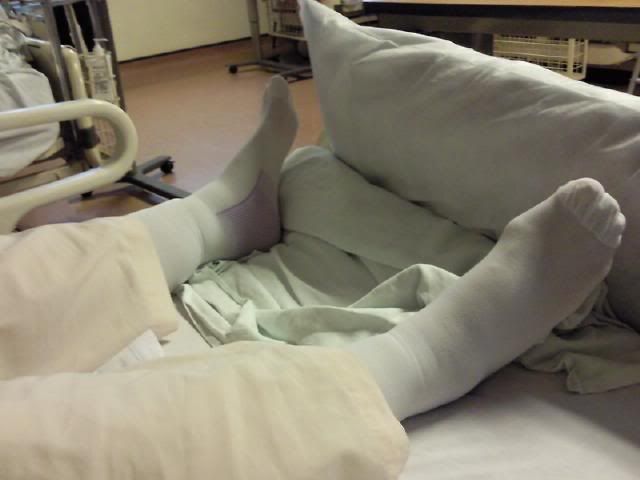 Ted stockings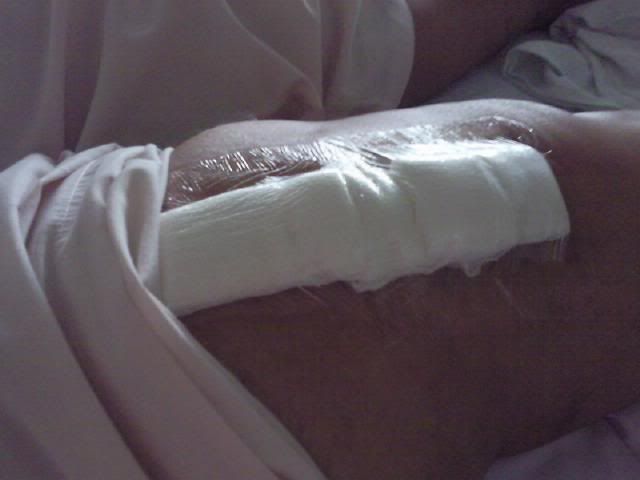 Dressing was done